Are you new to the world of cryptocurrency? Are some of the terms used scaring you? Do you feel lost before you've even began your crypto journey?
You're not alone. Here is a list of the more common terms with explanations to help you out, by no means exhaustive and if we left out one you feel should be included get in touch and we'll add it in.
General Crypto Terms
2FA (TFA)
Two Factor Authorisation. An additional layer of security on top of normal user and password. For full description please see this article.
ADDY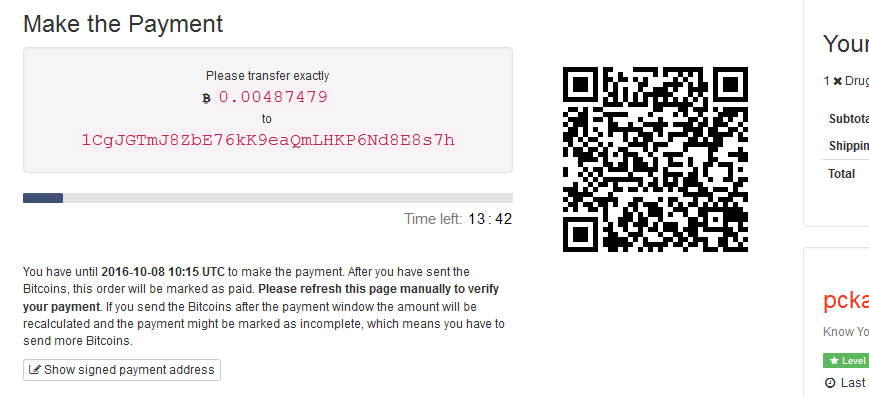 This refers to a cryptocurrency public address (or key). For example: "Let me have your ADDY, please."
Altcoin
Alternative Coin – generally any crypto-currency other than Bitcoin, eg. ripple (XRP) or Litecoin (LTC). Some are derivatives (fork) of Bitcoin utilising the bitcoin open source protocol whilst others are based on new blockchain protocols, such as Ethereum. (below is a list of the top 10 coins by market cap Jan 2018)
Bitcoin
Bitcoin is a cryptocurrency and worldwide payment system. It is the first decentralized digital currency, as the system works without a central bank or single administrator. Its creator was Satoshi Nakamoto, although this is shrouded in mystery and warrants further reading.
Bitcoin Fuzz
A great website where you can learn the basics of the crypto world with being afraid to ask!
Blockchain
Traditionally, most people use a trusted 3rd party such as a bank to make a financial transaction. But blockchain allows consumers and suppliers to connect directly, removing the need for the 3rd party. Using cryptography to keep exchanges secure, blockchain provides a decentralized database, or "digital ledger", of transactions that everyone on the network can see. This network is essentially a chain of computers that must all approve an exchange before it can be verified and recorded.
Cryptocurrency
Cryptocurrencies are digital or virtual currencies that are encrypted (secured) using cryptography. Cryptography refers to the use of encryption techniques to secure and verify the transfer of transactions. Bitcoin represents the first decentralized cryptocurrency, which is powered by a public ledger that records and validates all transactions chronologically – the Blockchain.
DYOR
Do Your Own Research – self-explanatory but overlooked by many people!
ICO (Initial Coin Offering)
Initial Coin Offering, somewhat similar to an IPO in the non-crypto world. Startups issue their own token in exchange for ether. This is essentially crowdfunding on the Ethereum platform.
FOMO
Fear Of Missing Out. A human emotion which creates an overwhelming sensation of missing out on an event others are benefiting from, i.e the rise in the price of a particular coin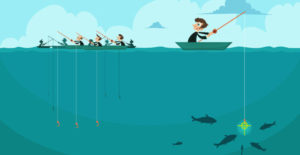 Fork
A situation where a blockchain splits into two separate chains. Forks generally happen in the crypto-world when new rules and protocols are built into the blockchain's code and there is a consensus to change. Again, this subject needs a lot more than the few lines here to fully explain, please research further if you feel the need.
FUD
Fear, Uncertainty, and Doubt. Baseless negativity spread intentionally by someone that wants the price of something to drop.
FUDster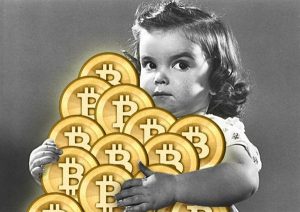 Someone who is spreading FUD.
HODL
Originally appeared on a Bitcoin forum and believed to be a misspelling of HOLD (not selling).
The very first time the term HODL appeared on the Bitcoin talk forum was in 2013 and came from a member named 'GameKyuubi' under the thread "I AM HODLING". Since it has become the crypto term for holding coins, in addition has become a fun acronym – Hold On for Dear Life.
JOMO
Joy Of Missing Out – opposite of FOMO
MCAP
Market Capitalisation of a particular coin which indicates the size of the market. A great resource is coinmarketcap.com
Moon
Used frequently when a coins price is expected to quickly burst upwards (to the moon).
Mining
This is a very complicated subject and is very technical and probably is not something the beginner needs to fully understand other than to accept it is the system that allows coins to be transacted and verified. Please do your own research on this subject if it is of more interest as it would take too much space here to explain properly.
Pump and Dump
A situation where influencers can talk up a coin to increase the price. They will be holding (hodling!) large amounts of the coin and when the price increases they sell their holding. The sheer size of the holding then causes the price to fall and investors are left with a loss. Even Bitcoin can be manipulated by whales with large enough holdings.
Private Key
A very important piece of information (a string of letters and numbers) that should only be known by the owner and kept very safe. It is what allows access to your wallet and coins.
Public Key
See ADDY
To The Moon
A reference to the way some coins are rising at such an astonishing pace.
Tokens
Tokens are a representation of a particular asset or utility, that usually resides on top of another blockchain. They can basically represent any assets that are tradeable, from commodities to loyalty points to even other cryptocurrencies!
Whale
A person, or body who own vast quantities of a cryptocurrency. As such they are also capable of manipulating prices.
Buying/trading
ATH
Simply means a price of an asset (coin in the crypto world) is at an All-Time High.
Bagholder
Someone still holding an altcoin after a pump and dump crash. Can also just refer to someone holding a coin that is sinking in value with few future prospects.
Bear
This is an established term in the stock market referring to a person who believes the price of any particular asset will fall.
Bull
Simply the opposite of a bear! Sentimentality can also be bullish or bearish to a price or market.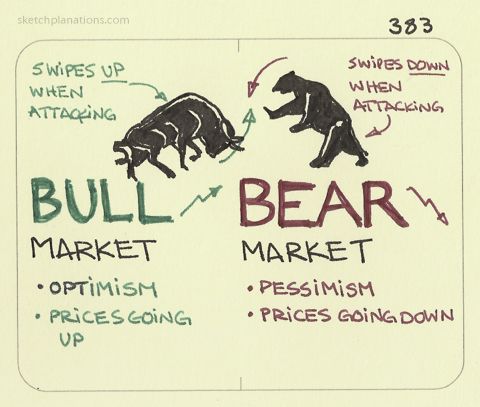 Buy
With reference to trading this is the act of going 'long' or betting on a price rising (also see 'Sell').
Exchange
Platforms allowing you to buy, sell and store cryptocurrencies. In addition, you can trade here in a similar fashion to trading Forex pairs. See our guide to exchanges here
FIAT
Government-issued currency such as USD, GBP, EUR.
For a complete and in-depth explanation –https://en.wikipedia.org/wiki/Fiat_money
Sell
The act of going 'short' or shorting a price believing the price will fall (opposite of buy). This was once a very difficultly procedure but with the emergence of new technology and trading platforms it is possible to short individual coins or pairs of coins relatively easily.
Wallet
As with your normal wallet where you may keep your dollars or pounds a crypto wallet is no different – it is where you hold or store your currency. There are 2 main types of wallet – soft and hard. A soft wallet is one which is software on a computer and can be found FOC from various sources. A hard wallet is a physical device and considered the most secure way to hold your currency and should be considered mandatory if you want to hold any reasonable amount of currency. One of the most cost effective and popular wallets is the Ledger Nano S, please see our section on wallets for information.
Weak Hands
Buyers who are seen to be weak and sell when a market is down instead of hodling.
TOP 10 Coins by Market Cap Jan 2018
The tablet below is a market 'snapshot'. Note that obviously prices will alter which in turn will alter a coins market cap and position. Please check regularly for price updates on a site such as www.coinmarketcap.com
| | | | |
| --- | --- | --- | --- |
| | NAME | MRKT CAP ($) | SUPPLY IN CIRCULATION |
| 1 | BITCOIN (BTC) | 316,541,554,806 | 16,750,000 |
| 2 | ETHEREUM (ETH) | 77,993,429,420 | 96,430,000 |
| 3 | BITCOIN CASH (BCH) | 37,384,305,193 | 16,870,000 |
| 4 | RIPPLE (XRP) | 30,887,649,926 | 38,739,144,900* |
| 5 | LITECOIN (LTE) | 19,334,867,378 | 54,371,000 |
| 6 | CARDANO (ADA) | 13,500,821,952 | 25,927,070,540* |
| 7 | IOTA (MIOTA) | 11,643,396,765 | 2,779,530,284* |
| 8 | DASH (DASH) | 9,250,627,123 | 7,761,505 |
| 9 | NEM (XEM) | 8,280,530,999 | 8,999,999,999* |
| 10 | MONERO (XMR) | 5,905,101,464 | 15,495,580 |
*NOT MINEABLE